ID: ds1307
Name: Real Time Clock (RTC) Module
Other Names: DS1307 RTC
Category: time
Manufacturer: seeed
Connection: i2c
UPM module for the DS1307-based real-time clock. The clock can provide information about seconds, minutes, hours, day of the week, day of the month, month, and year. It can operate in either a 24-hour or a 12-hour format. This device can also output a square wave at 1Khz, 4Khz, 8Khz, and 32Khz. However, this capability is not implemented in this module.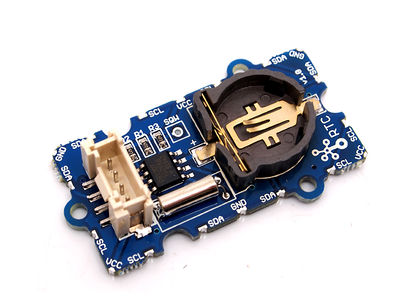 cout << "Loading the current time... " << endl;
if (!rtc.loadTime()) {
cerr << "rtc.loadTime() failed." << endl;
return 0;
}
printTime(rtc);
cout << "setting the year to 50" << endl;
rtc.year = 50;
rtc.setTime();
rtc.loadTime();
printTime(rtc);