ID: gprs
Name: General Packet Radio Service (GPRS) Module
Category: wifi
Manufacturer: seeed
Connection: uart
The driver was tested with the GPRS Module, V2. It's a GSM GPRS module based on the SIM900. This module uses a standard 'AT' command set. See the datasheet for a full list of available commands and their possible responses:
http://www.seeedstudio.com/wiki/images/7/72/AT_Commands_v1.11.pdf
It is connected via a UART at 19200 baud.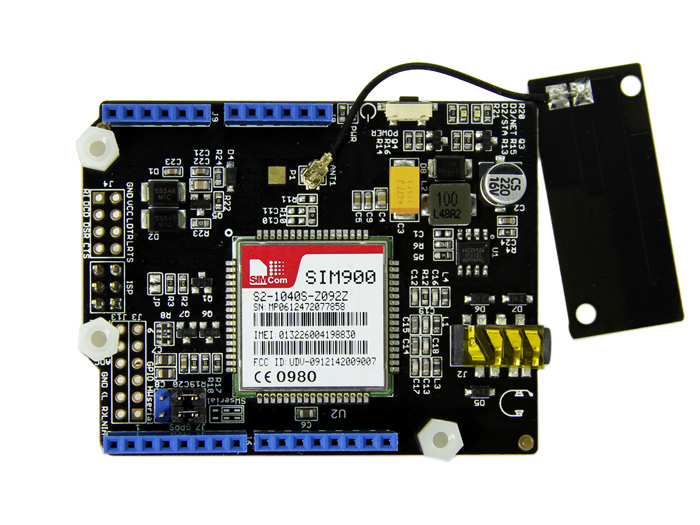 if (sensor.setBaudRate(19200) != 0) {
cerr << "Failed to set tty baud rate" << endl;
return 1;
}
printUsage(argv[0]);
if (argc > 1) {
cout << "Sending command line argument (" << argv[1] << ")..." << endl;
sendCommand(sensor, argv[1]);
} else {
cout << "Querying module manufacturer (AT+CGMI)..." << endl;
sendCommand(sensor, "AT+CGMI");
upm_delay(1);
cout << "Querying the saved profiles (AT&V)..." << endl;
sendCommand(sensor, "AT&V");
}