ID: scam
Name: Serial Camera
Other Names: Grove Serial Camera
Category: other
Manufacturer: seeed
Connection: uart
The driver was tested with the Serial Camera. There is no protocol documentation currently available, so this module was developed based completely on the Seeed Studio* Arduino* sketch.
It is connected via a UART at 115,200 baud.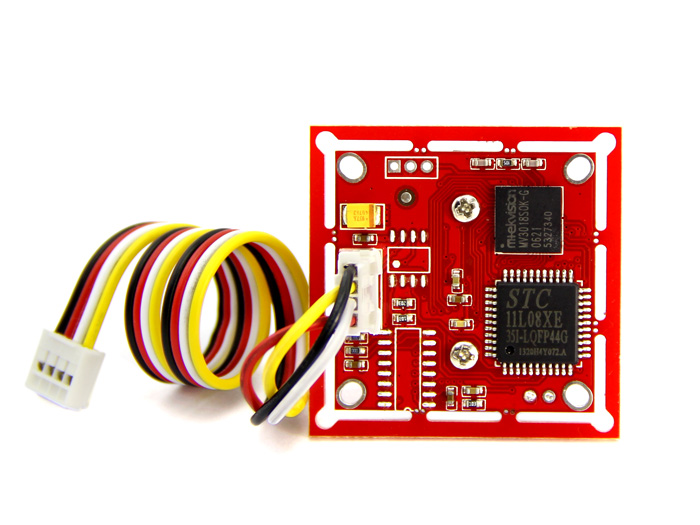 if (!camera.setupTty()) {
cerr << "Failed to setup tty port parameters" << endl;
return 1;
}
if (camera.init())
cout << "Initialized..." << endl;
else
cout << "init() failed" << endl;
if (camera.preCapture())
cout << "preCapture succeeded..." << endl;
else
cout << "preCapture failed." << endl;
if (camera.doCapture())
cout << "doCapture succeeded..." << endl;
else
cout << "doCapture failed." << endl;
cout << "Image size is " << camera.getImageSize() << " bytes" << endl;
if (camera.getImageSize() > 0) {
cout << "Storing image.jpg..." << endl;
if (camera.storeImage("image.jpg"))
cout << "storeImage succeeded..." << endl;
else
cout << "storeImage failed." << endl;
}