ID: wheelencoder
Name: Wheel Encoder
Category: other
Manufacturer: dfrobot
Connection: gpio
This sensor was developed for the DFRobot Wheel Encoder, though it could be used for any counting time-based task.
When you instantiate a class of this type, the gpio pin specified is connected to an interrupt. Whenever a low to high transition occurs on the gpio pin, the internal counter is incremented by one.
This class also includes a millisecond counter, so that you can correlate the number of counts to a time period for calculating an RPM or other value as needed.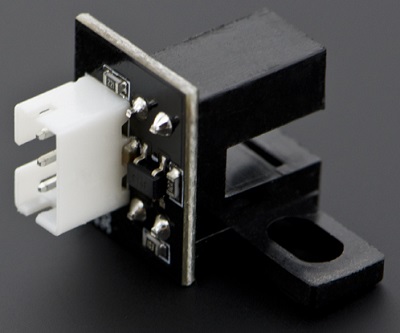 sensor.clearCounter();
sensor.startCounter();
while (shouldRun) {
cout << "Millis: " << sensor.getMillis() << " Count: " << sensor.counter() << endl;
upm_delay(1);
}
sensor.stopCounter();