ID: es08a
Name: High-sensitivity Mini Servo
Other Names: Grove Servo
Category: servos
Manufacturer: emax
Connection: pwm
Kit: gsk
This module defines the ES08A interface for ES08A servos. Like other servos, the ES08A servo has a shaft that can be controlled by setting the desired angle. There are also routines for setting and getting the minimum and maximum pulse width as well as the maximum period.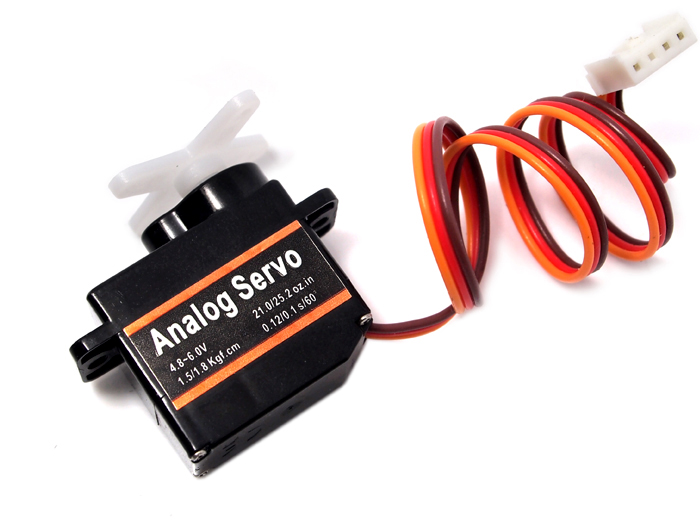 System.out.println("Set angle to 180");
Thread.sleep(1000);
servo.setAngle(90);
System.out.println("Set angle to 90");
Thread.sleep(1000);
servo.setAngle(0);
System.out.println("Set angle to 0");
Thread.sleep(1000);
servo.setAngle(90);
System.out.println("Set angle to 90");
Thread.sleep(1000);
servo.setAngle(180);
System.out.println("Set angle to 180");