API for the Grove GSR Galvanic Skin Response Sensor. More...
ID: grovegsr
Name: Galvanic Skin Response (GSR) Sensor
Category: electric
Manufacturer: seeed
Connection: analog

This class is being replaced by GSR
Measures the electrical conductance of skin to measure strong emotional reactions. In other words, it measures sweat on your fingers as an indicator of strong emotional reactions.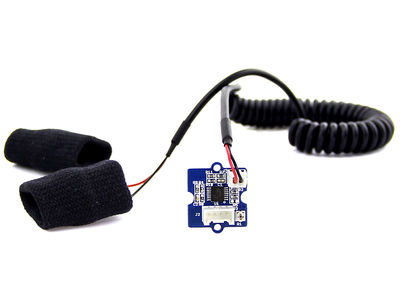 cout << "Calibrating...." << endl;
while (shouldRun)
{
cout << gsr->
value
() << endl;
usleep(500000);
}
Gets the electrical conductance of the skin from the sensor
Returns

Electrical conductance of the skin
---
The documentation for this class was generated from the following files:

Generated on Mon Sep 18 2017 16:32:10 for upm by