ID: cjq4435
Name: MOSFET
Other Names: CJQ4435
Category: electric
Manufacturer: seeed
Connection: gpio pwm
Kit: robok
UPM module for the CJQ4435 MOSFET. It was developed using the Grove MOSFET module, but could be used with any MOSFET. A MOSFET is like a switch, but it can switch much faster than a mechanical relay. Here, we implement support via MRAA pulse width modulation (PWM) functions. Note: available periods vary depending on the capabilities of your platform.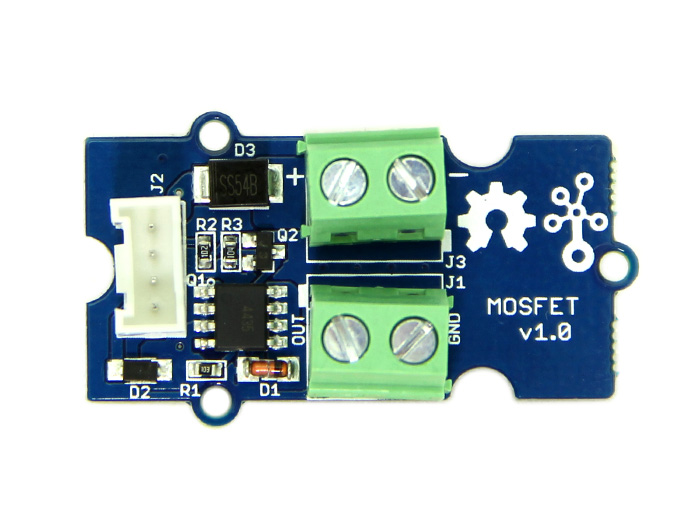 mosfet.setPeriodMS(10);
mosfet.enable(true);
while (shouldRun) {
for (float i = 0.0; i <= 1.0; i += 0.1) {
mosfet.setDutyCycle(i);
upm_delay_us(100000);
}
upm_delay(1);
for (float i = 1.0; i >= 0.0; i -= 0.1) {
mosfet.setDutyCycle(i);
upm_delay_us(100000);
}
upm_delay(1);
}