ID: rfr359f
Name: Infrared Distance Interrupter
Other Names: Grove Distance Interrupter
Category: light
Manufacturer: seeed
Connection: gpio
Kit: robok tsk
UPM module for the Grove distance interrupter. The sensitivity can be adjusted with the potentiometer on the sensor module. It has a range of approximately 4 inches and a quick response time.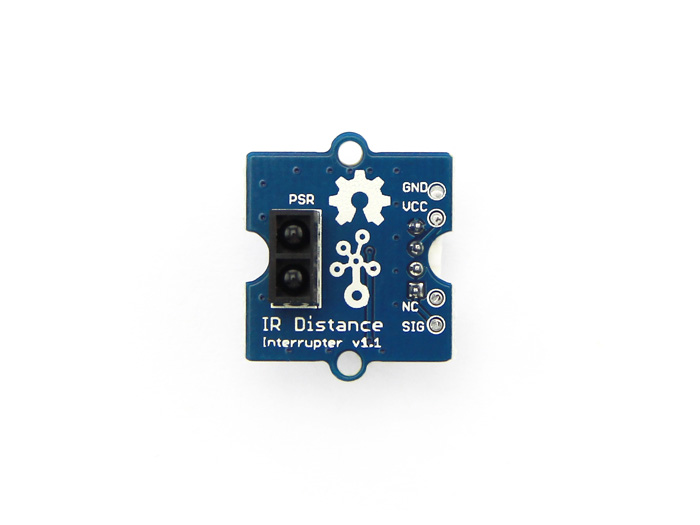 while (shouldRun) {
if (dInterruptor.objectDetected())
cout << "Object detected" << endl;
else
cout << "Area is clear" << endl;
upm_delay_us(100000);
}