ID: uln200xa
Name: Darlington Stepper Driver
Other Names: ULN2001A ULN2002A ULN2003A ULN2004A
Category: motor
Manufacturer: seeed
Connection: gpio
This module was developed on a ULN2003A Stepper Driver. It should also support the ULN2001A, ULN2002A, and ULN2004A devices, when using to drive the 28BYJ-48 unipolar stepper motor.
Vcc goes to the 5V pin on your development board and the Vm pin should be connected to an external 5V supply.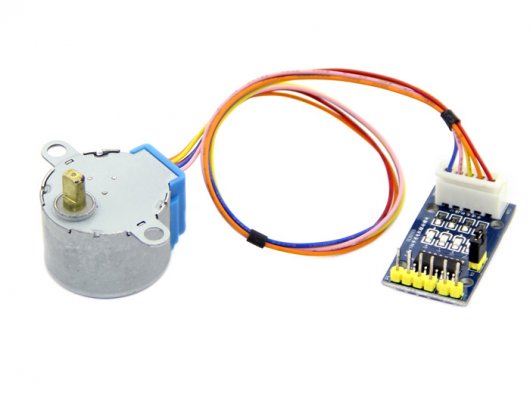 Example driving a stepper motor
uln200xa.setSpeed(5);
uln200xa.setDirection(ULN200XA_DIR_CW);
cout << "Rotating 1 revolution clockwise." << endl;
uln200xa.stepperSteps(4096);
cout << "Sleeping for 2 seconds..." << endl;
upm_delay(2);
cout << "Rotating 1/2 revolution counter clockwise." << endl;
uln200xa.setDirection(ULN200XA_DIR_CCW);
uln200xa.stepperSteps(2048);
uln200xa.release();